Tek Systems Group provides reliable home security systems and 24-hour home monitoring services – so your home is always safe and sound. TSG also provides regular cellular backup!
TSG has valuable experience in providing quality systems that support intrusion alerts, medical emergencies and personal security solutions.
Let TSG know your personal security concerns and an experienced team will help you chose a total home alarm system that works for you. Call for a quote and home security assessment.
All of the offered systems carry a full 1-year parts and labour warranty.
Tek Systems Group specializes in cabling for telephone, setting up home networks, installing or wiring for cable TV and satellite.
Tek Systems Group devises safe and sound solutions so you don't need to stress about the complications of alarm systems, security cameras, and intercoms.
Finally, Tek Systems Group will round-out the convenience it offers you with expertly installed multi-room audio, home theatre systems and even central vacuums.
TSG helps take the worry out of home security and fire safety! Let's talk.
---
Technology and innovation are bringing the home security world new products constantly. Your personal budget will determine where you will start and end with home security. Start with the latest motion sensor lighting and then invest in quality locks for all your doors…. [C]onsider looking at remote access alarms and camera systems.

Rob McDonald Crime Prevention Officer, Toronto Police Services. SOURCE: Home Comfort and Security Insert, Toronto Star. November 2013 pg. 7.
Toronto Fire Services is advocating the installation of home fire sprinklers in all new residential homes. Home fire sprinklers aid in the early detection and quick control of fires.

Jim Sales, Fire Chief, Toronto Fire Services. SOURCE: Home Comfort and Security Insert, Toronto Star. November 2013 pg. 7.
---

"How does monitoring work?"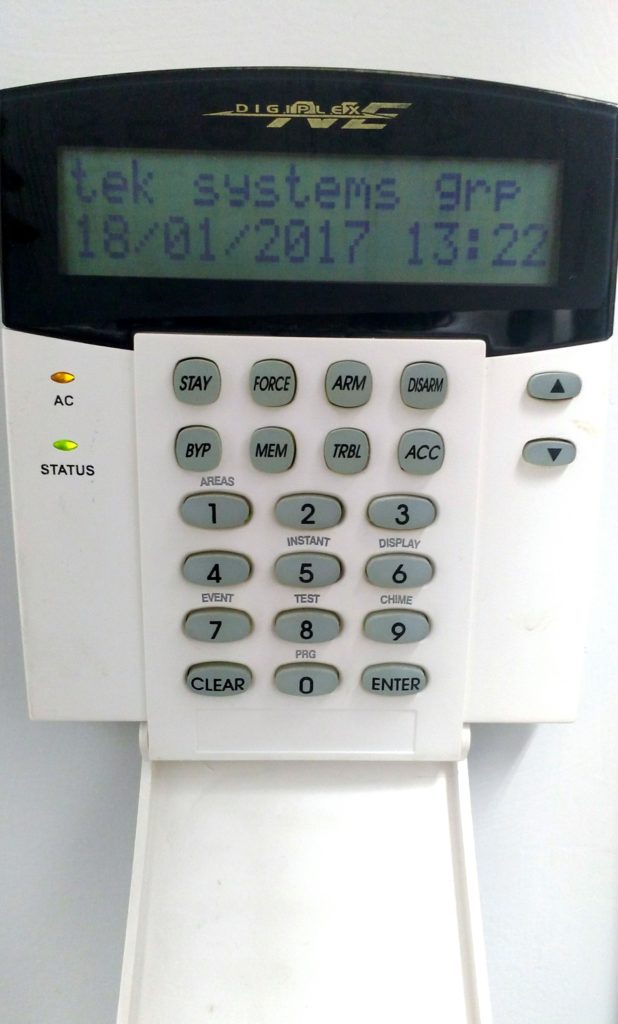 Alarm Monitoring
Your home security communicates (wired or wireless) regularly and often with the central station of the service provider. Then in the case of an event that's communicated with the central station, the monitoring company verifies the status through various verification techniques that are applicable.

Interactive Monitoring
Interactive monitoring is the ability to remotely check the status of your alarm through a mobile app, which gives you the functionality to arm and disarm your system as well. For more information about interactive, or smart, monitoring you can read this article on our blog.