Whatever the system you're after, we don't leave you on your own… Call Tek Systems Group and a qualified member will provide guidance and customized options for you – every step of the way! That's the 'safe and sound' way.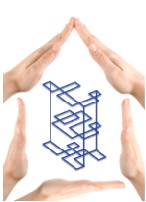 "What do I need to provide to get a quote?"
Your contact information
An idea of your security needs/wants (but the sales representative will go over them with you)
Some time to speak with the sales representative, either at the location or over the phone (the latter option is more ideal if you already know what product/service you need)
Your floor plan (optional)
Check out the article, "How to Get Your Security Up-to-date" for more help in what to have in mind before a quote is made!
SECURITY SYSTEMS
Tek Systems Group provides reliable security systems and 24-hour home monitoring services – so your home is always safe and sound. TSG also provides regular cellular backup!
TSG has valuable experience in providing quality systems that support… [Read more]
"What do I need to provide in order to set up with your company?"
Contact/personal information
Some time with a representative to settle what will be on the contract
A list of people you want on your alarm contact list for verification
A list of people you want on the key-holders list
CCTV & CAMERAS
Consider the safety in just knowing that you can have an eye on the security of your home at any moment. Home security cameras not only ward off thieves, but are also one of the most effective ways of verifying alerts*.
*Many police services now require verification of alarms before dispatching an officer.
PERSONAL SYSTEMS
Those in need of at-home aid including persons with disabilities, elderly ones and children will benefit from the systems of technology that TSG makes available to the average household. For example, intercom and personal safety devices give peace of mind to older ones, allowing them more independence and security in their own homes.