Interactive monitoring is the ability to remotely check the status of your alarm through a mobile app, which gives you the functionality to arm and disarm your system as well: at its most basic, interactive security does this. At its most advanced, it is a tool and a means by which to control the complete electrical and digital workings of your home, from lights and temperature to alarms, cameras and sound systems.
Everyone can, and should, look into updating their monitoring systems to reflect the increasing security and comfort demands of the mobile age.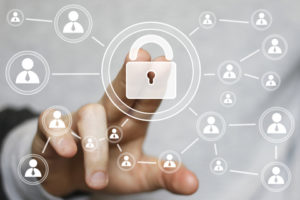 Tek Systems Group can set up existing customers on interactive security monitoring in little time, so updating your system doesn't need to feel like a daunting task or one more overwhelming project.
Interactive systems can be integrated into most existing monitored alarm systems. Call a representative to find out how easy a switch in your system will be.
The benefits of interactive, or smart monitoring systems are innumerable. Ian Pattinson, Vice-President, Smart Home Monitoring, Rogers Communications has this to say about it,
"Smart monitoring provides anytime, anywhere connectivity and real-time monitoring. You're able to view and control your home from a computer, smartphone or tablet. Apps can remotely control your home security, cameras, lights, thermostats, and automate them all. Home automation technology has really developed in the last [five] years making powerful home automation very affordable for the average consumer. For example, when your kids arrive home from school the heat automatically turns up, and you receive a video alert on your smartphone."
Keep in mind, if your are looking for a full home automation experience, you may have to update your system and purchase special equipment (light bulbs, etc.) to allow for these more advanced options.
Why has this become such an industry game-changer? Ian Pattinson further explains, Interactive security or "smart monitoring increases home safety and security because the system is always online and connected to the cloud through two networks. When the home is always online this means the homeowner and central station are instantly alerted the moment something happens. Lastly, remote control of your system through your smartphone or tablet means you use the system more frequently and have it in an armed state providing ultimate protection."
It's also a great (we would say the best) way to provide alarm verification. We talked about alarm verification in our blog post, because it's an important step in ensuring your home's security and avoiding costly false alarm charges at the time of an alarm. This is particularly useful to businesses and such where no one would be in the vicinity to verify an alarm's legitimacy.
How to Get Your Security Up-to-date:
Discuss with your family/executives your security needs and wants, talk about some of the benefits that were mentioned in this article and how they would apply to your home/business (e.g. children coming home from school, cleaning staff coming in at night).
Check your current system and determine the services you definitely want from your security monitoring system.
Call your representative to discuss your current system and the benefits and services you determined you would like to have.
Let TSG provide a safe and sound solution that is fit for any modern home or business. The team will work on your existing system or explain which one will allow you to get the best user experience you deserve.